The Science Ambassador Scholarship
A full–tuition scholarship for a woman in science, technology, engineering, or math.
Funded by Cards Against Humanity. Applications re-open next fall.
If you'd like to be notified when applications open, sign up for our mailing list here.
The 2019 Winner
Did you apply for the 2019 Science Ambassador Scholarship?
If so, your application is currently under review by our advisory board.
We'll reach out in the spring to let you know if you're a finalist.
How To Apply
Film a three–minute video of yourself explaining a STEM topic you're passionate about. You must be a high school senior or an undergraduate college student to apply. To view examples of previous application videos, click here. Your video should be:
A mini–lecture, not a personal statement. Pretend you're a lecturer speaking to a class. Teach us something.
A demonstration of your passion for the subject. Your video doesn't need to be fancy or high–tech. Production value is not a factor in judging.
Scientifically accurate. We encourage you to cite sources you use to research your topic.
Clear and creative. People who aren't science experts, like students or non–scientist adults, should be able to understand your video.
About any STEM topic, not necessarily your field of study.
Three minutes or less in length. Please upload your video to YouTube marked 'public.'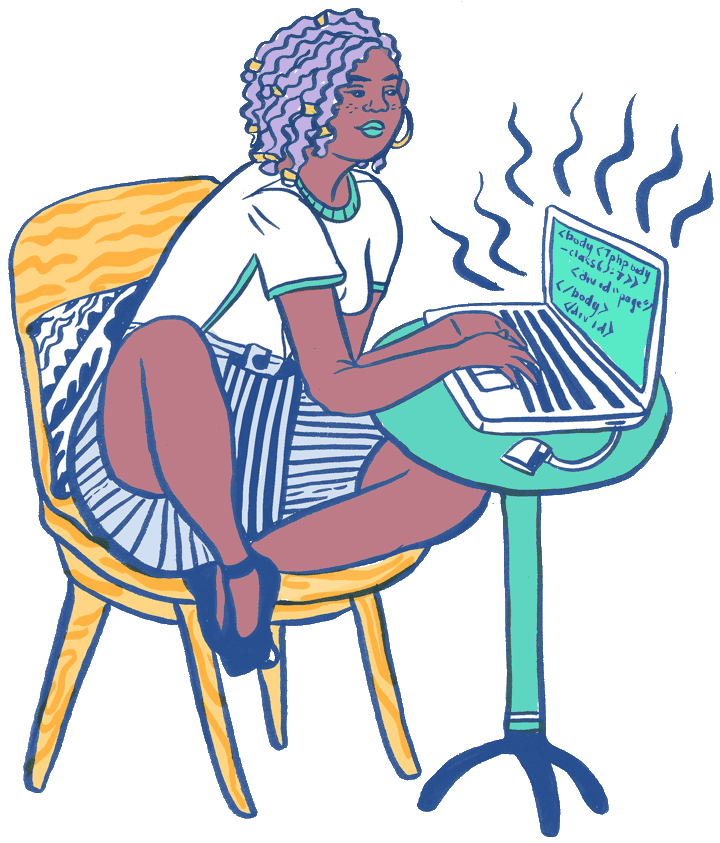 An advisory board of women who hold higher degrees and work in a broad range of STEM fields will review the applications.
Frequently Asked Questions
When do applications open?
Applications open Fall 2019.
I applied to the 2019 award. What are next steps?
We'll reach out in the Spring to let you know if you're a finalist. We'll select the winner in April.
Do I have to be a U.S. Citizen to apply?
You do not need to be a U.S. citizen to apply. You do need to attend college (or plan to attend college) in the United States.
Does my video have to be about my field of study?
Nope! You can explain any STEM topic you find exciting. Remember to deliver a mini–lecture, not a personal statement.
Can I apply if I'm a graduate student?
The Science Ambassador Scholarship is only open to undergraduate students and high school seniors.
Which fields of study are eligible?
All fields within science, technology, engineering, and math are eligible. For a full list of STEM fields, click here. STEM must be your major field of study (not your minor).
I haven't decided on a major, but I'm definitely going to study a STEM field. Can I still apply?
Yes, you can apply, as long as you will study a STEM field for the entirety of your undergraduate career.
Who are the previous winners?
Read all about the winners of years past right here.
I work in a school. How can I share this opportunity with my students?
How can I help support the Science Ambassador Scholarship?
We always need to reach more students. You can help by spreading the word to as many eligible students as possible. Also, you could grab the Cards Against Humanity Science Pack. All sales directly fund the scholarship.
Who drew all the amazing illustrations on this site?
Our Science Ambassadors
Every semester, we ask winners of the Science Ambassador Scholarship to create new videos explaining the stuff in STEM they're most passionate about. Check out these videos to see what they're learning about in school.
Meet the Science Ambassadors
The Science Pack
Our goal is to highlight outstanding women in science, technology, engineering, and math. To date, we've funded three full–ride scholarships and created a community of mentors and students who work in STEM fields.
The scholarship is funded by Cards Against Humanity's Science Pack, a 30–card expansion pack co–authored with Saturday Morning Breakfast Cereal's Zach Weinersmith and Bad Astronomy's Phil Plait.
$1,143,584 raised so far
Buy the Science Pack
Judges
Leigh Abrams, Ph.D. Senior R&D Scientist, Honeywell UOP
Amy Boddy Department of Anthropology
Diana SM Buist Senior Investigator, Kaiser Permanente Washington Health Research Institute
Jamie Burgess, Ph.D.
Elena Chartoff, Ph.D. Assistant Professor of Neuroscience and Psychiatry, Harvard Medical School
Amanda Childers, Ph.D.
Professor Morgan Cole Rea Mathematics Department, Chaffey College
Laleh Cote Graduate Group in Science & Mathematics Education, UC Berkeley
Randi–Michelle Cowin, Ph.D. Information Management & Analytics Consultant
Ana Díaz Rivero, Ph.D. Candidate, Physics Department, Harvard University
Professor Erica Fischer School of Civil and Construction Engineering, Oregon State University
Debbie Gale Mitchell Assistant Teaching Professor, Department of Chemistry & Biochemistry, University of Denver
Mallory Hacker, Ph.D. Research Assistant Professor of Neurology, Vanderbilt University Medical Center
Kathryn Henley, Ph.D. Medical Writer, Vanderbilt University
Dr. Jennifer Hirsh, PharmD, M.S. Veterans Health Administration
Dr. Christina M. Ignarra Postdoctoral Research Associate, SLAC National Accelerator Laboratory
Meghan Joly, Ph.D. Project Manager at Vanderbilt's Institute of Clinical and Translational Research
Joyce Kao, Ph.D. Postdoctoral Associate, Center for Genomics and Systems Biology, New York University
Prof. Michelle Kline Department of Psychology, Simon Fraser University
Sarah Kolitz, Ph.D. V.P. Translational Medicine, Immuneering
Jayde Lovell Science Correspondent: The Young Turks Network
Prof. Tara Mandalaywala, Ph.D. Department of Psychological and Brain Sciences, University of Massachusetts Amherst
Lisa Manglass, M.S. Ph.D. Student, Clemson University
Lindsay Marjoram, Ph.D. Director of Technology Development, Affinergy, LLC
Dr. Alison Marklein Postdoc, UC Berkeley and Lawrence Berkeley National Lab
Mackenzie Mathis, Ph.D. Harvard University
Dr. Sarah Mitchell Department of Chemistry and Biochemistry, Loyola Marymount University
MurphyKate Montee Department of Mathematics, University of Chicago
Kavita Nanda, M.D., M.H.S. Director of Medical Research, FHI 360
Dr. Christine Sierra O'Connell Department of Environmental Science, Policy, and Management, University of California, Berkeley
Prof. Milena Radzikowska Department of Information Design, Mount Royal University
Nadija Rieser California Northstate University
Renee Robbins, Ph.D. Scientific Curation Lead, QIAGEN
Molly Rossow, Ph.D. Chapin Hall at the University of Chicago
Dr. Kathryn Shirk Associate Professor of Physics, Shippensburg University of Pennsylvania
Kate Sippel, DVM, DACVR Senior Medical Manager IDEXX
Dr. Kaitlin Stack Whitney Science, Technology & Society Department, CLA and Environmental Science Program, COS; Rochester Institute of Technology
Dr. Sara Tallarovic Staff Scientist, Vernier Software and Technology
Professor AnnMarie Thomas Schools of Engineering and Entrepreneurship, University of St. Thomas
Anna Turetsky, Ph.D. V.P at Lightstone Ventures
Dr. Sharda Umanath Assistant Professor of Psychology, Claremont McKenna College
Karina Manalo Wernecke Software Developer, McMaster-Carr
Dr. Kelly Weinersmith BioSciences, Rice University
Melissa Wilson Sayres, Ph.D. School of Life Sciences, Arizona State University
Cindy Wu Co-Founder, Experiment
* Advisory Board Co-chair
Special Thanks
We Proudly Sponsor DonorsChoose.org
Cards Against Humanity & the Science Ambassador Scholarship are proud sponsors of DonorsChoose.org. This year, we donated $3,000 to help fund STEM projects and field trips in classrooms around the country.
Help a classroom in need