The Science Ambassador Scholarship
A full–tuition scholarship for women and non-binary students in STEM.
Funded by Cards Against Humanity. Applications close December 13th, 2023 at 11:59PM CST.
Apply Now
How To Apply
Film a three–minute educational video of yourself explaining a STEM topic you're passionate about. You must be a high school senior or an undergraduate college student to apply. To view videos we've liked in the past, check out our previous winners. Your video should be:
A mini–lecture, not a personal statement. Pretend you're a lecturer speaking to a class. Teach us something.
Clear, creative, accurate, and a demonstration of your passion for the subject. We value novel, memorable approaches to topics. Your video doesn't need to be fancy or high–tech. Production value is not a factor.
Three minutes or less in length. Videos longer than this will not be considered. No exceptions!
About any STEM topic, not necessarily your field of study. Pick a topic that excites and fascinates you. We don't need to hear about the latest thing in science news (unless that's your jam).
Scientifically accurate. We encourage you to cite the sources used to research your topic. Ideally, this would be in a slide or frame at the end of your video. You can use any citation format you'd like.
Uploaded to YouTube and marked 'public.' No exceptions!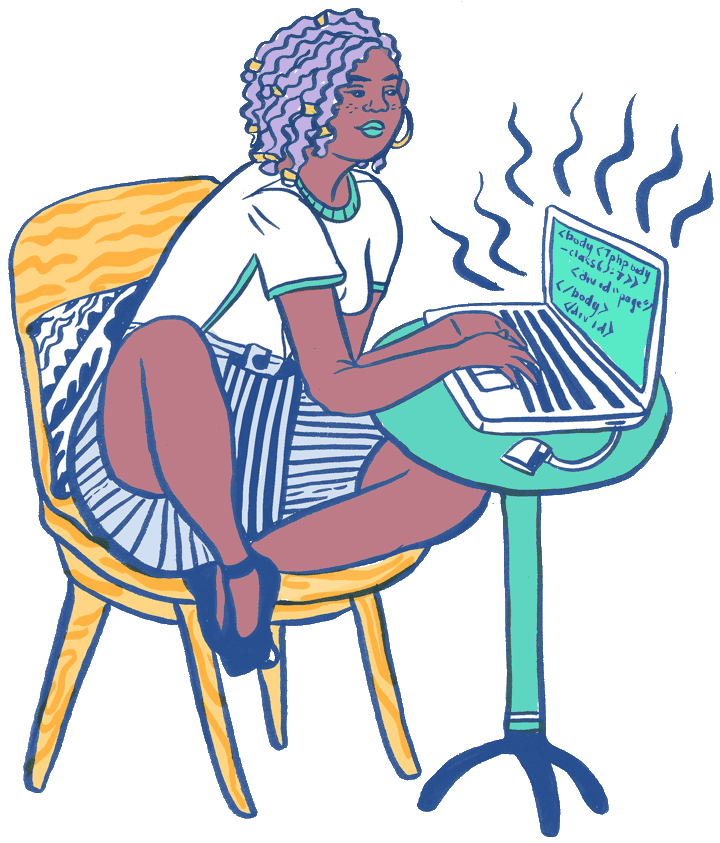 An advisory board of women and non-binary professionals who hold higher degrees and work in a broad range of STEM fields will review applications and select finalists. Finalists will be notified in early 2024 to submit additional materials. A winner will be announced in April 2024.
Frequently Asked Questions
When's the final deadline?
Submit your video by December 13th, 2023 at 11:59PM CST. Late video submissions will not be accepted, no exceptions.
When do we find out who won?
We'll announce the winner in April 2024.
Do I have to be a U.S. Citizen to apply?
You do not need to be a U.S. citizen to apply. You do need to attend college (or plan to attend college) in the United States or a United States Territory.
Does my video have to be about my field of study?
Nope! You can explain any STEM topic you find exciting. Remember to deliver a mini–lecture, not a personal statement.
I made a mistake in my video. Can I try again and edit my application?
Yes! Once you submit your application, you'll get an email that will allow you to make edits on your application until 11:59PM CST on December 13th, 2023.
Can I apply if I'm a graduate student?
No. The Science Ambassador Scholarship is only open to undergraduate students and high school seniors.
How many years of tuition does this scholarship cover?
We'll pay the winner's undergraduate tuition expenses for up to four years, starting with the 2024-2025 academic year. Please note that we do not reimburse the winner for tuition expenses incurred prior to winning this scholarship.
Which fields of study are eligible?
All fields within science, technology, engineering, and math are eligible. For a full list of STEM fields, click here. STEM must be your major field of study (not your minor).
I haven't decided on a major, but I'm definitely going to study a STEM field. Can I still apply?
Yes, you can apply, as long as you will study a STEM field for the entirety of your undergraduate career.
I work in a school. How can I share this opportunity with my students?
How can I help support the Science Ambassador Scholarship?
You can spread the word to as many eligible students as possible. Also, you could grab the Cards Against Humanity Science Pack or Climate Catastrophe Pack. All sales fund the scholarship.
Meet the Winners
Every semester, our scholarship winners make videos explaining a topic they're learning about in school.
Meet the Science Ambassadors
The Expansion Packs
Our goal is to highlight outstanding women and non-binary students in science, technology, engineering, and math. To date, we've funded eight full–tuition scholarships and created a community of mentors and students who work in STEM fields.
Scholarship funds are provided by sales of Cards Against Humanity's Science Pack and Climate Catastrophe Pack.
$1,406,836 raised so far
Buy the Science Pack
Buy the Climate Catastrophe Pack
Meet the Judges
Advisory Board Co-Chairs
Dr. Sarah Mitchell Department of Chemistry and Biochemistry, Loyola Marymount University
Julie Nadel Director of Graduate Education, Johns Hopkins University
Dr. Esther Ngumbi Department of Entomology, University of Illinois at Urbana Champaign
Advisory Board
Brittany Allen-Petersen, PhD Asst. Professor of Biological Sciences, Purdue University
Amy Boddy Department of Anthropology, University of California Santa Barbara
Erin J Aiello Bowles, MPH Kaiser Permanente, Washington Health Research Institute
Amanda M. Burkhardt, PhD Asst. Professor, Department of Clinical Pharmacy, University of Southern California
Dr. Lisa Carter-Bawa Director, Cancer Prevention Precision Control Institute, Center for Discovery & Innovation at Hackensack Meridian Health
Emily Davenport Department of Biology, Penn State University
Natalie Davidson, PhD Postdoctoral Researcher
Melody Di Bona, PhD Memorial Sloan Kettering Cancer Center
Y. Frances Fei, MD Pediatric and Adolescent Gynecology, Nationwide Children's Hospital
Heather Spencer Feigelson, PhD, MPH Senior Investigator, Institute for Health Research, Kaiser Permanente
Casey Hall, PhD Head of Research at Cards Against Humanity
Kayt Havens, MD
Kathryn Henley, PhD Associate Director of Scientific Writing
Dr. Jennifer Hirsh, PharmD, MS Veterans Health Administration
Dr. Megan Hoover Savannah River National Laboratory
Liz Johnson, PhD STEM Student Experiences Lead, Southern Research
Meghan Joly, PhD Sr. Scientific Project Manager, Vanderbilt University Medical School
Golnoosh Kamali, PhD Johns Hopkins Technology Ventures, Johns Hopkins University
Dr. Joyce Kao Senior Project Manager, Innovation Center for Digital Medicine, University Hospital Aachen
Kasifa Khalid, PhD Culture, Equity, Diversity & Inclusion team, Wellcome Trust
Dr. Michelle Kline Department of Psychology, Brunel University London
Sarah Kolitz VP Translational Medicine, Immuneering
Annalena La Porte, PhD
Dr. Lisa Manglass Department of Physics and Engineering, Francis Marion University
Lindsay Marjoram, PhD Manager, Department of In Vitro Services, Powered Research
Prof. Dr. Mackenzie Mathis Swiss Federal Institute of Technology, Lausanne
Dr. Christine Sierra O'Connell Environmental Studies Department, Macalester College
Crystal Pickard, NCARB Registered Architect
Dr. Nadija Rieser Resident Physician
Dr. Molly Rossow Chapin Hall at the University of Chicago
Prof. Sara H. Rouhanifard Department of Bioengineering, Northeastern University
Dr. Kate Sippel, DACVR
Catherine Situma Safety and Health Manager, Risk Management and Safety, Auburn University
Kara Stevens Senior Strategy and Research Officer, Walton Family Foundation
Sharda Umanath Associate Professor of Psychological Science, Claremont McKenna College
Ana Elisa Garcia Vedrenne Asst. Professor of Teaching, Department of Ecology and Evolutionary Biology, University of California, Irvine
Kathleen Vincent, PhD Postdoctoral Fellow at MGH and HMS
Dr. Kelly Weinersmith Rice University, Department of Biosciences, Adjunct Asst. Professor
Valerie Were, PhD Social and Behavioral Science Analyst, Cooperative Institute for Research in the Atmosphere, Colorado State University
Karina Wernecke Software Engineering Manager, McMaster-Carr
Enter your email address to sign up for our scholarship mailing list.